Calendar of Events 2016
28 Jan 2016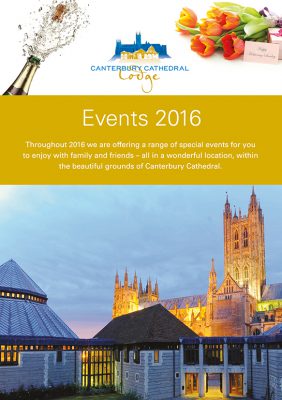 Throughout 2016 we are offering a range of special events for you to enjoy. There are all the usual popular events, such as Mothering Sunday and Easter Sunday Lunch, as well as a few new events.
Why not treat your loved one this Valentine's and celebrate in one of the most romantic locations in Canterbury.
Please see our 2016 Calendar of Events brochure for more details.
* Events may be purchased as gifts.