Summer Party Night with live music – Friday 21st July 2017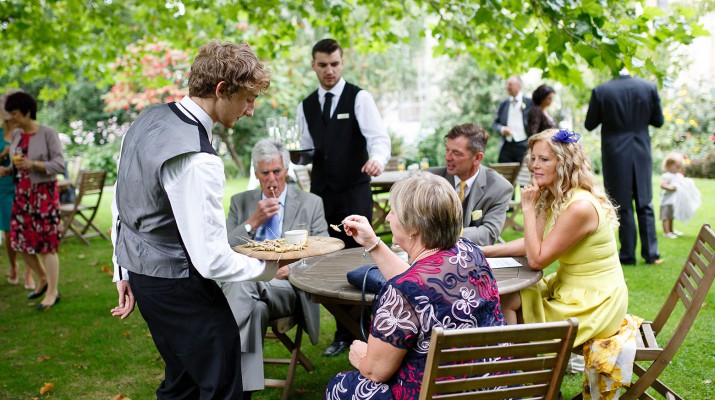 We invite you to join us at our summer party on Friday 21st July and enjoy the spectacular backdrop of Canterbury Cathedral.
On arrival, guests will enjoy a glass of Pimms and canapés in our pretty courtyard garden, overlooking the Cathedral, while being entertained by solo singer, Sarah Banks. *Guests will then make their way through to the Clagett Auditorium for a 3-course sit-down dinner, with coffee and mints.
Afterwards, we are delighted to welcome a local swing band Goosebumps who will entertain you throughout the evening. At 11pm there will be a disco until midnight.
We start with drinks at 6.30pm and carriages are at 12am.
Price: £34.95 per person
Why not stay the night for only £119 B&B?
Dress Code: Smart, evening wear (no jeans or trainers).
* If wet weather, the drinks reception will be held on the Auditorium balcony.
Menu
Starter
Chicken and Leek Terrine, with Mustard Mayonnaise and Radicchio
Charred Mackerel with Apple, Horseradish Cream and Watercress
Heirloom Tomatoes, Basil, Goats Curd, Olives and Harissa Mayonnaise on Brioche Toast (v)
Pea, Lettuce and Lovage Soup with a Poached Egg (v)
Main Course
Pork Cutlets with Dauphinoise Potato and Cider Jus, served with Summer Vegetables
Sea Trout with Fondant Potato and a Cockle Beurre Blanc, served with Summer Vegetables
Asparagus, Camembert and Sorrel Risotto (v)
Dessert
Cornflake Panna Cotta with Hob Nob Crumb (V)
Strawberries with Pistachio and White Chocolate (V)
Dark Chocolate Caramel Shortbread (V)
followed by
Tea, coffee and mints
Please pre-order your menu at time of booking, and advise us of details of any special dietary requirements or allergies.
More Special Events