TALK: An Update on the Miracle Windows:  Discoveries and Changes on the Way – Monday 9 May 2022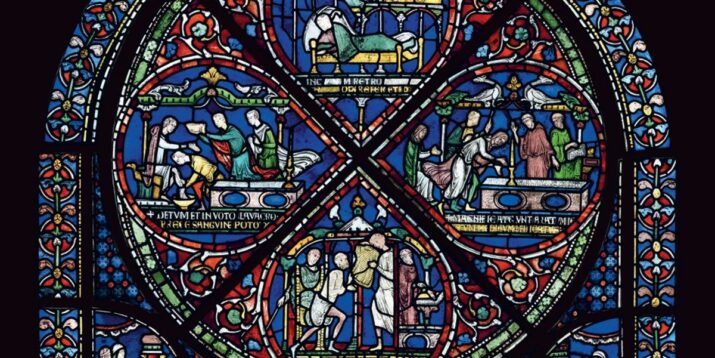 In 2018, the Friends of Canterbury Cathedral awarded a Grant that allowed Leonie Seliger, Director of the Stained Glass Studio, and Dr Rachel Koopmans of York University, Toronto to investigate one of the Miracle Windows in the Cathedral.  With the removal of another Miracle Window for the British Museum Becket exhibition, they have continued this work and can now update Friends on the latest discoveries and the changes proposed for the window before it returns to the Cathedral this autumn.  These changes will necessitate some minor surgery on the panels to remove and replace two heads and correct three inscriptions, as well as rearranging the panels within the window to restore the original reading order of the stories of a leper and a castrated thief.
Monday 9 May 2022, 10.30
Tickets: £8 Friends, £10 non-members, includes tea and coffee on arrival AVAILABLE FROM EVENTBRITE or by contacting the Friends of Canterbury Cathedral. 
More Special Events