Unlocking the Chest: exploring more records for family history, in conjunction with Canterbury Cathedral Archives and Library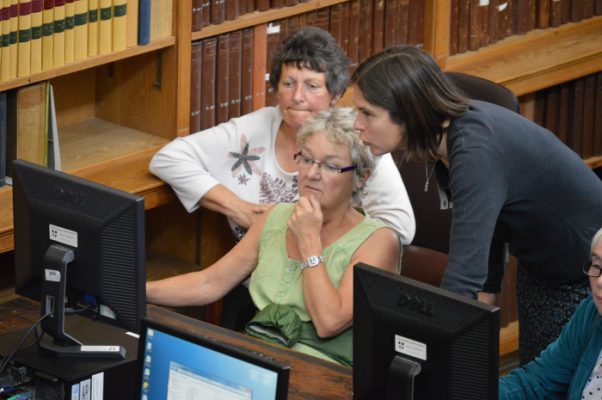 On Monday 5th March 2018 discover the exciting benefits of research among the parish collection – or "parish chest" – in which the activities of your ancestors' lives were recorded for centuries, and explore some sources of information for research into World War I family history at this family history study day in conjunction with Canterbury Cathedral Archives and Library.
You will be able to examine a rich parish collection of original archives; improve your reading of early hand writing by way of a "hands on" session of palaeography with the Cathedral Archives staff; enjoy a family history "surgery" guided by experts from the Kent Family History Society; learn how you can unlock the contents of the parish chest in a lecture describing its contents and advantages for your research; and learn more about sources for World War I.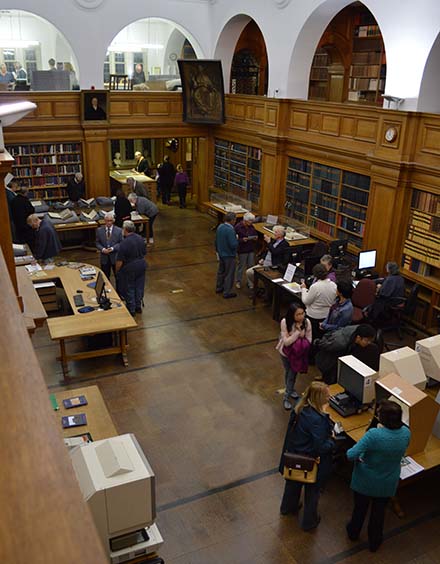 10.00-10.15             Welcome in The Cathedral Archives; Enjoy Tea & Coffee on arrival.
10.15-11.00             Uncover your family history in the parish chest:  a talk by historian, Peter Ewart
11.00-11.30              Viewing of parish records display
11.30-12.45              Discuss your research problems:  a surgery with Kent Family History Society Experts providing help
12.45-14.00             2-course hot Lunch, with tea or coffee in the Refectory Restaurant at the Cathedral Lodge
14.00-15.15             Learn to read old hand writing: Palaeography (in groups)
15.15-16.00             World War I sources for the Family Historian:  a special talk for the 1918 centenary year by Peter Ewart
16.00                       Tea, Coffee and Biscuits
£59.95 per person
Not local? Why not stay overnight at the Lodge on either Sunday 4th or Monday 5th March for only £89 B&B Single Occupancy or £99 Double Occupancy, to include Cathedral entrance and a Full English Breakfast.
More Special Events