Covid-19 Guidelines
09 Mar 2021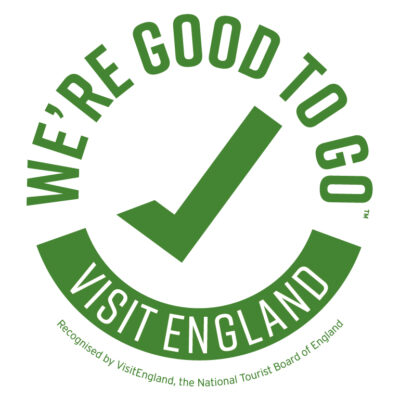 During this time, your safety and that of our staff is of paramount importance to us. To enable us to look after your stay safely, we have made some changes to our regular procedures and amenities.
We take great pride in maintaining the highest standards of cleanliness and hygiene. Given the effects of COVID-19, we have taken additional measures, developed with government guidance to make our cleaning and hygiene protocols even more rigorous.
All staff undergo two lateral flow tests weekly to check for asymptomatic infection.
If you do feel ill during your stay, or develop COVID symptoms shortly after, please do let us know.
Check in and check out
We will check in one bedroom at a time to enable social distancing in the reception area. Sanitising stations are available throughout the hotel. The Library is a convenient place to wait to check in if there are several simultaneous arrivals. Our reception team may be wearing masks to minimise risk, although will remove masks when noticing guests with hearing difficulties and behind a screen. There is a glass protective screen installed at reception so you can liaise with our receptionists safely. We will no longer request a signature on arrival to reduce the use of having to use a pen.
We encourage guests to take the stairs rather than the lift where practical and although not necessary by law, guests our encouraged to use face coverings in all public areas, such as the corridors and the reception area and when walking in to the restaurant until seated. Should you wish to wear a face covering, please do feel comfortable doing so.
Your Bedroom
We have enhanced cleaning regimes and placed signage to encourage distancing in areas of the building that are more confined. Some amenities in your bedroom that are difficult to clean, or are re-usable, have been removed. This is to ensure you are confident in the safety of your bedroom. All regular amenities are available for delivery to the room, as well as additional towels, tea and coffee etc.
As well as our regular, thorough cleaning regime, we are now sanitising all surfaces between stays. Additional checks will be carried out by our housekeeping supervisors and management ensuring our highest standards are maintained.  Once again, you will see our housekeeping team members wearing masks, gloves and aprons. Only one team member is allocated per bedroom to clean. Used laundry is immediately bagged and isolated and laundered at over 60 degrees centigrade by our laundry supplier.
If you are staying more than one night with, we will clean you bedroom unless requested with reception by 10.30, to minimise staff contact with the bedroom while occupied. We are of course happy to provide fresh towels and bedroom amenities delivered to your door at any time.
Where at all possible, bedrooms are left unoccupied 24 hours between stays and if this is not possible each bedroom will be ventilated between guest stays from 11:00 to 15:00.
General Safety
We are actively checking the temperature of our front of house staff using a contactless digital thermometer.
Key cards are to be posted in a box at reception and will be left 24 hours before being sanitised.
Unfortunately, we cannot guarantee that we can store any luggage before or after your stay, however we do have a separate room for storing luggage, therefore just ask at reception for details.
Breakfast
For your own safety, our breakfast buffet service has been removed and we now offer table service of both continental and cooked breakfast. We are limiting the number of guests seated in the restaurant and offering booked seating times to ensure smooth delivery of breakfast service. Breakfast will provided as table service for you. Our catering team will again have full personal protective equipment and each table is completely refreshed and sanitised between sittings.
Meetings & Events
We are constantly checking new government guidance to make sure that we are Covid compliant to mitigate delegates risks as we return to hosting events.
We are proud to hold a 5 star food hygiene rating from Canterbury City Council and the Food Standards Agency, so guests can be confident that cleanliness, hygiene and safe food handling are always high on our agenda.
If more than one event is taking place, then floor markers will be used, as well as different entrances, so to limit one event coming in to contact with another.
In addiction:
We are actively checking the temperature of all our members of staff using a contactless digital thermometer.
All staff will undergo a lateral flow test weekly to check for asymptomatic infection.
There will be strict following of government guidelines.
All delegates will be registered for test and trace purposes, details held by the hotel for 21 days as per government recommendation.
There is no longer mandatory wearing of masks in public areas, however guests are welcome to wear masks.
Biscuits are provided in wrappers.
All our meeting rooms have windows and rooms will be well ventilated before use.
There will be hand sanitiser placed at each entry point, refreshment station, meeting room and toilets.
We will not supply any non-essential collateral and stationery in meeting rooms, for example, pens or pads, unless the organiser requests, for environmental reasons and also to limit cross contamination.
Clear signage to reinforce individual attendee's behaviour.
One of our Event Managers will brief the organiser prior to the start of the event on all mitigation steps and expectations as the venue. Handheld thermometer offered to the event organiser to check delegate body temperatures if they wish.
Our staff will serve tea and coffee on request or there will be self-serve hot drink stations with hand sanitiser.
Venue toilets will be cleaned and sanitised regularly.
Test and Trace contact details are required for all delegates, which can be kept by the meeting organiser. By law details will be securely kept by CCL for 21 days.
The Cathedral
The Cathedral is once again open for you to visit during your stay, with services to attend also. The Cathedral Visits team have worked hard to ensure your visit is a safe one, and details can be viewed at on the Cathedral's website to review the safety measures in place in the Cathedral.
'We're Good to Go' is an award by Visit England, which recognises Canterbury Cathedral Lodge with an industry standard mark in a self-assessment scheme, which provides a 'ring of confidence' for all sectors of the tourism industry, as well as reassurance to visitors that businesses have clear processes in place and are following industry and Government COVID-19 guidance on cleanliness and social distancing.