Reopening Guidelines
30 Jun 2020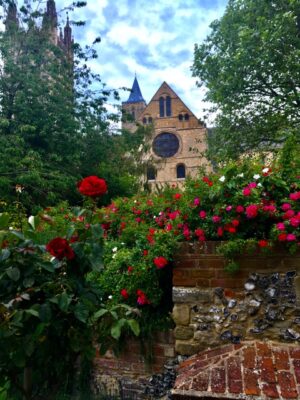 In line with revised Government guidance, we are delighted to announce that we are able to welcome guests back to the hotel from Saturday 4th July.
During this time, your safety and that of our staff is of paramount importance to us. To enable us to look after your stay safely, we have made some changes to our regular procedures and amenities.
Check in and check out
We will check in one bedroom at a time to enable social distancing in the reception area. Sanitising stations are available throughout the hotel. The Library is a convenient place to wait to check in if there are several simultaneous arrivals. Our reception team will be wearing masks to minimise risk, although will remove masks when noticing guests with hearing difficulties. There is a glass protective screen installed at reception so you can liaise with our receptionists safely. We will no longer request a signature on arrival to reduce the use of having to use a pen.
Your bedroom
We have reduced the number of bedrooms available to let per night to improve social distancing in the hotel. We have enhanced cleaning regimes and placed signage to encourage distancing in areas of the building that are more confined. Amenities in your bedroom that are difficult to clean, or are re-usable, have been removed. This is to ensure you are confident in the safety of your bedroom. All regular amenities are available for delivery to the room, as well as additional towels, tea and coffee etc.
As well as our regular, thorough cleaning regime, we are now sanitising all surfaces between stays. Additional checks will be carried out by our housekeeping supervisors and management ensuring our highest standards are maintained.  Once again, you will see our housekeeping team members wearing masks, gloves and aprons. Only one team member is allocated per bedroom to clean. Used laundry is immediately bagged and isolated and laundered at over 60 degrees centigrade by our laundry supplier. If you are staying more than one night, we will not service your bedroom unless requested by 10.30am, to minimise staff contact with the bedroom while occupied.
Where at all possible, bedrooms are left unoccupied 24 hours between stays and if this is not possible each bedroom will be ventilated between guest stays from 11am to 3pm.
General Safety
We are actively checking the temperature of our front of house staff using a contactless digital thermometer.
Key cards are to be posted in a box at reception and will be left 24 hours before being sanitised.
Unfortunately, we will not be able to store any luggage before or after your stay.
Breakfast
In line with government guidelines and your own safety, our breakfast buffet service has been removed and we now offer table service of both continental and cooked breakfast. We are limiting the number of guests seated in the restaurant to 10, and offering booked seating times to ensure smooth delivery of breakfast service. Our catering team will again have full personal protective equipment and each table is completely refreshed and sanitised between sittings.
The Cathedral
The Cathedral is once again open for you to visit during your stay, with services to attend also. The Cathedral Visits team have worked hard to ensure your visit is a safe one, and details can be viewed at on the Cathedral's website to review the safety measures in place in the Cathedral.