The Cathedral Kiosk is open for the summer!
10 Jun 2022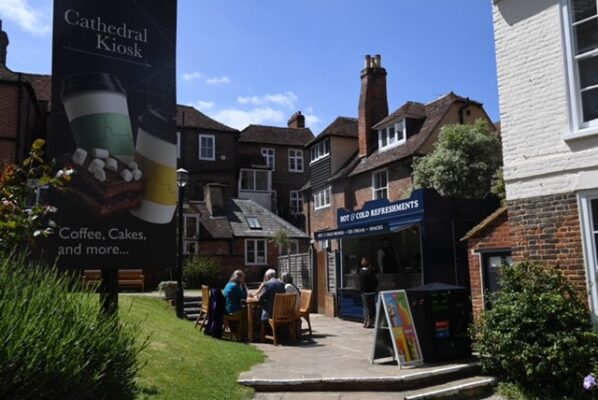 Staying with us overnight or live locally and fancy a unique place to meet friends?
The Cathedral Kiosk with its wonderful views of the Cathedral is open daily from 10:00-15:30, serving a variety of sandwiches, cakes, snacks, ice-creams and refreshments.