New Year's Eve Gala Dinner Dance 2018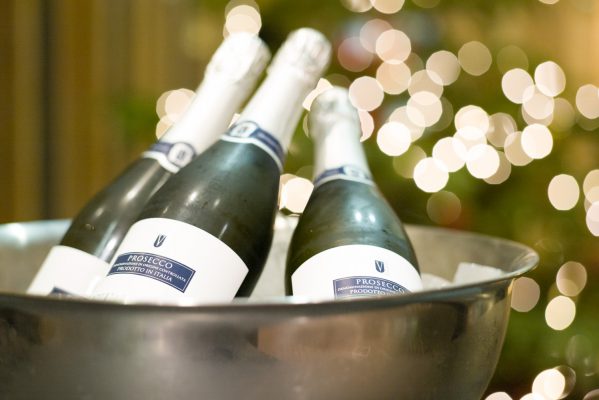 We cannot think of a more spectacular back drop to seeing in the New Year. Enjoy Prosecco and canapés on arrival, a 5-course gala dinner, DJ and live music by The Kingsdown Band, followed by a glass of Prosecco and a Scottish Piper at midnight. This event is strictly black tie. We start with drinks at 6.30pm and carriages are at 1am.
£109 per adult
Why not stay overnight and enjoy the Cathedral and City at New Year? We are offering a two night package on either the 30th & 31st December or 31st December & 1st January, with a late brunch on New Year's Day.
£480 per double or twin room for double occupancy*
£345 per double room for single occupancy*
*Price includes gala dinner
New Year's Eve Menu
Cured Sea Trout with pickled Cockles, Charred Baby Gem, Confit Yolk, Cucumber and Scraps with a Tartare Dressing.
Grilled Chicory with poached Cranberries, a Goats Cheese Mousse, Walnuts and Beer pickled Shallots (V)
————
Prosecco and White Peach Sorbet
————
Roast Sirloin, Beef Shin Croquette and Potato Terrine, accompanied by Swiss Chard and Celeriac Puree, with a Beef Jus
Stilton, Pear and Artichoke Tart with Rainbow Carrots, Swiss Chard, baby Turnips and a Red Wine Jus (V)
————
Coffee Mousse, Malt Crumb, Milk Ice Cream, Poached Pear Pearls, and Bitter Chocolate Ganache (V)
————
Canterbury Cheesemakers Board
 ————
Tea, Coffee and Petit Fours
2017 NYE Gala Dinner sold out in September! Book your tickets now for 2018.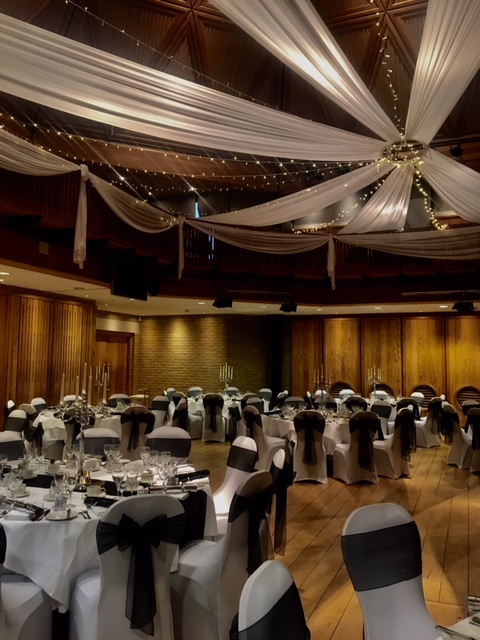 More Special Events